LOUISIANA COMPROMISE:


NOT FOR EVERYONE

Dear Jerry,

For me, the Louisiana solution to the direct shipping problem is no solution at all. In effect, it would freeze me out of the state. And if other states followed Louisiana's example, I would be frozen out of many other states as well. What I mean is, I could not economically justify paying $100 annual fees to every state I might want to ship to.

During a recent 18-month period, our little winery shipped a total of 80 orders to 27 different states. We shipped no wine to Louisiana. Should I pay $100 to that state on the chance I might receive orders for one or two cases?

I have tabulated a summary of our shipments between 1/1/96 and 6/30/97. Names of states we shipped to have been disguised to protect the guilty (namely, me!). Assuming a profit of 25% on each sale (and maybe I don't make that much), I could pay a $100 fee and break even if annual sales to a given state were $400. That would justify paying a fee to only 9 of the 27 states, and 4 of these are already reciprocity states!

So, if I restricted my future direct shipping sales to only those nine states, my annual direct shipping revenue would be cut from about $12000 to about $9400. And restricting direct shipping to only those nine states would be a big turnoff to our winery visitors.

To look at it another way, suppose I paid $100 fees to 50 states. I would be paying $5000 in fees to obtain $12000 worth of direct shipping business. That would be a losing proposition, for sure!

There are many other little wineries in the same boat with us. Although direct shipping is not a major part of our business, it is a significant source of extra revenue and it is one of the attractions that bring out-of-state visitors to our wineries. However, I'm not about to pay all these fees in order to keep my direct mailing privilege, or should I say my direct mailing rights!

We need a better solution.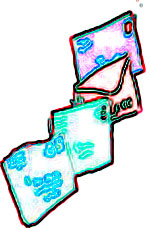 Don McGrath
Villa Helena Winery
St. Helena, California
Dear Don,
Allow me to take both sides of this issue. When I first heard about the Louisiana Compromise (the state making it possible for wineries, wine clubs and retailers to buy a permit and ship up to five cases directly to consumers), I had my own reservations, which were different from yours.
You examined "The Compromise" from a purely economic viewpoint as to how it affected one small winery...yours. And of course you should be your number one concern.
I didn't like the "LC," as I will abbreviate it hereafter, on principle. I do not believe that wine should be treated any differently than any other food or non-food product as regards interstate shipping. And since I can buy prescription narcotics, Omaha Steaks and Vidalia Onions via the mail and without paying any sales taxes, I feel that I should be able to buy wine on the same basis.
I did not voice my opinion on LC for a couple of reasons. It was obviously so much better than what its fellow bible-belt states were doing with felony laws and all, and the industry was so ecstatic, I just didn't want to come off sounding like a guy who can't be made happy, no matter what. The truth is, LC makes me feel like the guy who should be happy because he's being hung with a new rope. Based on the ruling of that Florida Circuit Court judge, I feel more than ever that merchants in one state should not, under our constitution, have to pay tribute to the tax coffers of another state.
Playing "devil's advocate" and taking the side of the LC supporters, let me point out a couple of things. First, you don't lose a thing 'cause you don't have any customers there anyway. Wineries a little larger than yourself which do have a number of clients there can benefit. And for those of you who don't...how about working through one local retailer, or forming a co-op, to sell to "compromise" states. If 100 wineries joined together to pay the fees and establish a licensed entity to sell to those customers, it would only cost $1 per winery, per state, which would certainly be affordable. And LC type laws would also allow some of the retailers and wine clubs which are your clients to ship there, and of course they would buy the product from you. So you see, LC could work for you, even if you can't justify buying the permit yourself.
What I really advocate is that all you cheapskate wineries, retailers and wine clubs (you know who you are) which haven't contributed significant money to the CFT (Coalition for Free Trade in Licensed Beverages) to fight this issue, get off your collective duffs and cough up some bucks.
—The Wine Curmudgeon

PEOPLE DON'T GET IT

Dear Jerry,

Kudos to you for your ongoing effort to tell it like it is! Here in California (otherwise known as P.C. capitol of the universe), liability clouds even the truest of issues. I give tours at a winery as well as operate a business presenting wines in a humorous/educational way, yet it never ceases to amaze me how many people equate a bottle of wine with a bottle of distilled spirits. "How many of you drink one bottle of wine per household per day?" Shudders, quiet gasps and a few twitters of laughter abound. "More than one bottle?" They don't get the joke. But as long as there are good, healthy, walking examples of frequent, moderate consumers that spread the good word, (you doing a MOST exquisite job), there is hope, yes? I loved the story of your traveling through Europe and your teenage granddaughter being able to be served small amounts of wine with a meal. How civil! How decent! We can only hope...

Dear Chick,

I get the same reaction when I talk about the Copenhagen Cardiac study which defines moderate drinking as 3-5 drinks per day, and that wine (but not beer or spirits) drinkers at that level had the lowest mortality rates from all causes. The reaction is always... "Five glasses...that's a lot!." To which I reply, and forgive me if you've heard me say it before, "That's not so much if you look at it in the right way...that's two glasses for lunch, two for dinner and that only leaves one for breakfast!" It's the breakfast line which amuses them, of course, but I have more than once been offered the left over wine from last night, along with some leftover ham or cheese from the night before, along with my fresh breads and coffee at a Continental breakfast...on the "Continent," of course.

—J.D.M.

DRINKING SINCE CHILDHOOD

Dear Jerry,

This is in response to your comments about taking your 16 year old granddaughter to Europe and her ability to enjoy wine with dinner.

Just to update you about Brian, my 15 year old son, his father and I have been letting him taste since he was 4 or 5 years old. When I was a winery representative, he was going to "Dinners with the Winemaker," etc. at that same age. His father has a fine cellar including many older vintages, and Brian has already enjoyed some of the finest wines in the world.

Today he has a fine palate and has an unfortunate preference for less affordable wines! He also enjoys quality beer. Recently his father came home from work to discover 3 mugs in the freezer. When he commented about it to Brian, Brian responded that you can't drink a good beer from a warm mug.

A close friend is the Central Valley representative for Robert Mondavi. While Brian and I were visiting recently, we were invited for dinner by their neighbor, who is also in the business. The first course was smoked salmon with sun-dried tomatoes and freshly roasted garlic on sun-dried tomato bread. The accompanying wine was Deutz Champagne. Dinner proceeded course by course, and Brian enjoyed all of the wines the same as the adults, making intelligent remarks about the merits (and flaws-one was corked) of each wine.

After we were done, he raved about the presentation of the meal. The chef had very carefully designed and laid out each plate as each course was served. How many 15 year olds would even notice?

Brian has never been intoxicated. He has on numerous occasions sat down to dinners that last several hours and included many wines. He knows how to pace himself.

His father has offered to let him get totally drunk at home so he would know what it feels like; but Brian isn't interested-he's observed others who have experienced the results of excess.

Just wanted to let you know that it is possible for an American teen to experience the joys of fine food and wine.

As always,
Myra Murphey


Dear Myra,

Glad to hear that Brian has developed such a fine palate...and sense of moderation and responsibility. You have my deepest sympathies as to trying to keep up with such finely honed taste. I have the same problem...none of the significant people in my life like cheap wine. They always go for the good stuff. But then I think that's true of most people, given the opportunity, and we seem to agree that giving youngsters that opportunity in a controlled environment, under parental supervision is the way to go.

—J.D.M.

MEAT LOAF MIX-UP

Dear Mr. Mead,

Both my wife and I have been interested in food and wine since before we got married and enjoy dining out or preparing meals at home. The arrival of The Wine Trader with Dan Berger's meat loaf recipe just happened to arrive the week we were enjoying the Meat Loaf of the 72 Market Street Restaurant in Venice, California. According to the attached Los Angeles Times SOS food article, the recipe was developed by the chef of the restaurant, Leonard Schwartz. Dan's wonderful work of art is the same except he uses ground turkey in place of ground pork.

Knowing Dan's fine reputation for his knowledge of wine through his participation in the San Diego National Wine Competition and his years as a writer on wines, I have to compliment him on recognizing a great Meat Loaf recipe.

Keep up the great work.

Dennis Manyak
San Diego, California

Dear Mr. Manyak,

Boy am I in trouble...getting my buddy Dan Berger accused of the unforgivable crime of "Meat Loaf Plagarism."

While I provided some of the background of how we came to publish "Dan's Recipe," I failed to mention everything that Dan said when he sent the recipe along. He commented when he first sent it to me that he didn't remember where he had acquired it or exactly how long before. (There's no date on the recipe from 72 Market Street that you sent, so don't know how long you've had it.)

Because of Berger's long time association with The Times, not to mention his being a resident of Southern California even before that, the fact that he picked up a recipe from the pages of that paper is not really surprising. And thanks to you, 72 Market Street shouldn't be mad, since you gave them a plug. Of course...we have no idea where they got the recipe, now do we?

—J.D.M.

OUR KIND OF COMPLIMENT

Jerry,

You are right on target with your reviews! I wish I was more experienced so that my thank you would mean more. But there are a lot of people out here like me who really appreciate your advice and who really feel great when our guests compliment the wine we're serving...that you recommended. Way to go!

Dear Joe,

Write again when you get more experience, but no compliment can ever be more meaningful to a wine critic than your saying he pleases your palate. Thanks.

—J.D.M.

ADOPTING AN ORPHAN

Hello!

I must tell you that I thoroughly enjoyed your web page. I must have spent two hours just cruising around and absorbing as much information as I could. I am new to the world of wines, and really having a good time trying different wines.

While on vacation in the San Juan Islands, I visited a small winery on Lopez Island (Lopez Island Winery). I tried a wine called Madeline Angevine and loved it. A friend brought us a bottle of the same varietal from Mount Baker Winery, which I thought was even better than the one from Lopez. My problem is that I can't find this wine anywhere in San Jose, CA, and I would rather not have to buy a whole case and have it shipped from Washington. Can you help? I would appreciate any information you might have on this wonderful wine.

Sincerely,
Juli Erwin

Dear Juli,

You have fallen in love with an orphan...a weirdo...a strange little grape that doesn't have much of a following. It is grown a very little in Washington State and some in the Southeast, and almost nowhere else in the U.S. Because California wineries don't make it, it has never developed a California following, therefore no California retail...but Mount Baker should be willing to ship fewer than 12 bottles and Washington is a reciprocal state (which means it's legal for Washington wineries to ship to you in California).

—J.D.M.

P.S. If you don't have Mt. Baker's phone number it is: (360) 592-2300...and you might try asking if they have a broker or wholesaler in California that I'm not aware of...

LOVED THAT RENO BRUNCH

Dear Jerry,

I read your magazine containing the recommendation of brunch at the Sterling Restaurant at the Silver Legacy Hotel in Reno (okay, I read each issue). Anyway...we were already booked for a Reno trip when the article arrived..what luck, so we planned to go there for brunch....we flew Alaska (pampered ourselves in first class), got to the Reno Hilton where we dropped our luggage at the bell desk...and less than an hour after arriving at the airport we were seated at a table in the Sterling Restaurant.

Oh my goodness!!! Was your article ever right!!! The brunch was fabulous!!!!!!!!!!!!!!!!! I never even made it back to the grill for the prime rib, pork chops, etc. I made my first line of attack the seafood section! Your article was so right! I certainly got my money's worth in seafood! Prawns, delicious crab legs, sushi, California rolls with my favorite... wasabi and pickled ginger.. the best lox I've had in ages!!! Seafood salads, cheeses, other salads! Oh MY!!!! My brunch companion also did the omelette bar...my second trip was right back to the seafood!

The desserts were fabu! And you are right about the sparkling wine...so nice to have a brunch where you get methode champenoise! Our waiter was great as well! He was from Barcelona and was very attentive.

It's fun to go to a place like Reno and get a brunch that is truly a brunch...not just another buffet restaurant.

Anyway, wanted to say thank you for printing this info in your magazine...you helped make this a great weekend without even knowing it! LOL! And it was my Bday weekend, so I was definitely into fun! The Silver Legacy was also good for my first win of the day...put $1 in the slot machine....got $60 out! Not bad!

Oh, we also had dinner on Monday at the Reno Hilton in a restaurant called Andiamo. The food was superb..the wine list is great..the service some of the best.. the atmosphere fun and ethnically themed! I had spinach fettuccini with lobster and shrimp, my friend had the spaghetti with meat sauce...we had an array of breads..spinach salads a bottle of Italian Sangiovese, and for dessert, a brulee with Hawaiian chocolate, fresh berries and caramelized bananas!

Thank goodness with all of this eating, the Hilton has a gym and I busted my butt!

Thanks Jerry for the reco in your magazine!

Kathy

Dear Kathy,

Glad you enjoyed the Sterling's Brunch at The Silver Legacy, it's the best we've been to in awhile, and by far the best for the money. Let us know the next time you're doing Reno/Tahoe and we'll tout you on some other special dining spots, in and out of hotels. Must confess we can also direct you to the most liberal Blackjack games in Northern Nevada.

—J.D.M.

CELEBRITY DRINKER

Dear Wine Trader,

I am specifically seeking wines from vineyards of French actor, Gerard Depardieu. I do not know the exact vineyard or wine names (although I know "Tigne" is in the name). The wines are sold by the glass at Hard Rock Cafe in Paris, France (Champs Elysees). Any information would be appreciated.

Thank you in advance.

French Lover

Dear French Lover,

I sent this request to Kathy Buckley, a French correspondent for http://winemag.com and our new breaking news section.... here's her response:

As to Depardieu, He owns Chateau de Tigne. It is not too far from Nantes (direct TGV to Nantes from Paris, local trains or car rental from there). Nantes is also one of the sites for 1998 World Cup matches if tastes in Depardieu run to soccer, too. Angers is very close and there's TGV from Paris.

The Tigne region in the Anjou-Saumur of the Loire Valley is home to one of best examples of dry rose, area is in the heart of the Coteaux du Layon, also the most important district for Chenin Blanc whites. Depardieu has 50 hectares: Cabernet Sauvignon, Cab Franc, Syrah and Chenin (and some others). He is reported to call this a red region for heat of the chalky pebbly soils. Purchased in 1989. He makes reds in a region not known for reds, two of his best cuvees are called Cyrano and Mozart. Very oaky young wines, tasty in the good wine bar variety. Tasting room has mementos of his films.

Rich Cartiere
West Coast Editor
The Wine Enthusiast
Santa Rosa, California

Editor's Note: If it seems strange that we're relying on someone from another magazine to answer one of our readers, let us explain. Our editor/publisher Jerry Mead maintains a small network of wine industry heavyweights on the internet, which keeps each other posted on breaking news concerning wine, hot gossip and anything else of interest. Jokingly dubbed "Jerry's Kids" by one of the members, the group also responds to various member requests for information on one topic or another. This is just one example of how that small network works. Thanks, Rich and Kathy.




The Wine Curmudgeon
The Master Sommelier | Online Report
Lodgings Report | Cookbook Corner | Travel Trader | The Book Report
W.I.N.O. News | Letters to the Editor
Free Wine & Food Publications
---

© Copyright 1997 Jerry D, Mead, JDM Enterprises and Wine Investigation for Novices and Oenophiles; all rights reserved.

WineTrader Web Pages are designed, hosted and maintained by Wines on the Internet. This material may not be duplicated by electronic or other means without prior written permission of the publisher.
Latest Update: December 10, 1997