A Little Bird Told Me...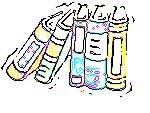 When I awaken in the morning to birds singing, this is my signal for Spring and time to write my annual wine touring column.

For the past 50 years, publishers and booksellers have been meeting annually at the American Booksellers Convention to exchange information on new titles and best selling old ones. This year the meeting was in Chicago and over 2,000 publishers of all sizes displayed their books. Not all the books are actually there, sometimes only the covers, or pictures with descriptive information. Sometimes the books are presented at this meeting and due to the lack of an enthusiastic response are never published.

This convention is sort of like a sounding board for the publishers and a market preview for the book stores to learn the hot trends and topics for the coming fall season. I have learned from prior ABA conventions, to not mention a book seen there until it is actually in hard copy. There were scant few new wine books, considering the 40,000 or so titles shown. Here are the highlights: The most promising new titles were The Wines Of The Rhone Valley, ($40.00) by Robert Parker and Cote D'or: A Celebration of the Great Wines of Burgundy ($55.00) by Clive Coates. Both of these books are definitive and important in their own right. This is a new edition of Parker's Rhone book and long awaited by Parker fans. As expected, the book is exhaustive with tasting notes and ratings on thousands of wines. It is 464 pages, with no color and illustrations limited to a few maps and labels. This is a reference book that will be essential to anyone collecting or marketing Rhone wines.

The interest in Rhone and Rhone style wines is one of the greatest in the wine world today. It should be noted that the best selling and most award-winning wine book last year was Rhone Renaissance ($50.00) by Remington Norman, MW. Norman's book does cover the Rhone Style wines made in California, Australia and South Africa and provides a better global view of what is happening with these wines. The magnificent color maps and photos provide for a more attractive and interesting book than Parker's, but you sould have both in your library. I give Parker's Wines of the Rhone Valley a Highly Recommended.

Clive Coates, MW had one of the best selling wine books also last year with his Grands Vin: The Finest Chateaux of Bordeaux and Their Wines ($55.00). His new Burgundy book, Cote Door: A Celebration of the Great Wines of Burgundy, is a companion to that one and in many ways is better and more valuable. There are so few current references on Burgundy wines from the great and lesser domaines. Coates is probably the most respected palate in the world today. He is one of only a handful of MWs, with years of experience, great professional integrity and a photographic memory that can produce such a book. Coates is very much respected and well connected in Burgundy. He is able to unravel the complexities of the various shippers and negociants and translate this into sound recommendations for good buys. Complete profiles of the top sixty domaines with notes on vertical tastings and vintage assessments for both red and white from 1945 are included. HIGHLY RECOMMENDED.

In past years, in my column on wine travel, I have recommended a small series as the best for anyone visiting European wine country. Out of print for two years, these guides are updated and again available. They were originally published in England with assistance from the automobile club, thus the maps and itineraries have the sort of reliability you expect from the AAA guides here in the U.S. These are small (144 page) durable paperbacks, very well illustrated in full color, are very current with recommendations for wineries to visit, (all details with hours, phone and fax), local gastronomic specialties, museums and points of interest as well as special festivals and dates. Only two are available now: A Traveler's Wine Guide To France ($17.95) by Christopher Fielden, and A Traveler's Wine Guide To Italy ($17.95) by Stephen Hobley. The German and Spanish guides will be released later this year. RECOMMENDED.

As I mentioned in a previous column there has recently been a surge in books on distilled spirits. Perhaps the revival of cigar smoking, Single Malt Scotch and special Bourbons by "Generation X" have caused this trend. The just released Kindred Spirits, ($16.95) by F. Paul Pacult, is a guide to virtually every kind of distilled spirit you can imagine, including cordials, liquors and fortified wines. The author is also the originator and publisher of the only true newsletter on Spirits, and he has perhaps more experience in objectively tasting them than anyone in the U.S. since 1991. His objectivity, focus on quality and daily tasting permit him to assign ratings of 1 to 5 stars on most of the distilled spirits available in the U.S. I particularly liked his guidance on how to taste Vodkas and Tequila. His Brandy notes are extensive and include all of France in addition to Cognac, Spain, Italy, Chile, South Africa and important revelations on the newer California premium brandies. This is really the only current reference of its kind available today and will be invaluable for beverage managers and bartenders. Paperback, 468 pages. HIGHLY RECOMMENDED.

"Aperitif is both a beverage and a social activity. Firmly embedded in the French way of life, this venerable custom is not exclusive to one group or another but encompasses the whole range of society." So begins the charming book Aperitif ($24.95) by Georgeanne Brennan. As with the English ritual of "Tea", the French ritual of Aperitif is rarely practiced in America. This book will show you how and does it in a very pleasant way with a complete discussion of the ritual, the various drinks and the accompanying fare. Pastise, vermouth, dry wines and Champagne are all acceptable as are fortified wines, such as the relatively rare in America concoction, Pineau des Charentes, that sweet fruity drink of fresh unfermented grape juice preserved in brandy. (Why don't the California wineries make this stuff?). If we could get Aperitifs going in the cocktail hour in America, we could open up a whole new range of products for the California wine industry. Herb and citrus flavored wines on ice are really delightful when one wishes a low alcohol cocktail. L'Amer Picon is familiar to those of us who hang out in Basque restaurants in Nevada and the Central Valley. I really enjoyed this book because it reveals an obscure and under-appreciated range of beverages in America. It is beautifully illustrated in color and quite suitable as a gift. Hardbound. RECOMMENDED!

YOU ASKED FOR ITÑI am going to review more cookbooks, even those that don't have wine in the recipes. But they must somehow be connected to wine. (For example, I refuse to test recipes and review a cookbook from the Baptist Ladies Fruit Punch Society.) Here in California, we have a plethora of really great Asian restaurants. It has only been recently that we have learned the food and wine compatibility techniques with Chinese dishes. The all time great book on this subject is Ken Hom's East Meets West Cuisine, An American Chef Redefines the Food Styles of Two Cultures ($19.95). And you get wine recommendations for each dish by Ron Batori and Darrell Corti! This is a very professional and well thought through cookbook. For example: in the recipe for Chicken-Asparagus-Sesame Salad, he explains why a dry, under 1% residual sugar Chenin Blanc works with it. The Mango Ice Cream with Candied Ginger is perfect with Muscato d'Asti or comparable California or Australia Muscats. Goat Cheese Wonton Soup with a light fragrant Fume Blanc, Salmon Fillets with Ginger and Basil and Tomatoes-Sauvignon Blanc. You know, I could sell a lot of Sauvignon Blanc to Chinese Restaurants with this book. Hardbound. HIGHLY RECOMMENDED.

For heavier and more passionate cooking, I really like CUCINA PARADISO, The Heavenly Food of Sicily ($25.00) by Clifford A. Wright. For those of you who had a Sicilian grandmother or wish you did, you will love this cookbook. Now he doesn't give wine recommendations for most of his recipes, but I gotta tell ya, wine works well with all of them. These are the kind of dishes that make even the cheapest red wine taste good! Riso Con La Melanzane Alla Palermitana, (Baked Rice with Eggplant) is a very healthy, low fat kind of classic Mediterranean dish, the healthy food folks are telling us about. Ten years ago, this would have been called "ethnic cooking" but now it seems that it is right in style. Hardbound, 275 pages. RECOMMENDED.

Best of the Book Report

Jancis Robinson's Wine Course (VIDEO $99.95) This five tape series is a thorough a collection of wine information as you're going to find on video. Produced for British Public Television, it can be enjoyed by the novice but the expert will have great difficulty finding anything to question or criticize.

RELIGION AND WINE ($15) by Robert C. Fuller, who is a professor of theology, covers everything from wine and how it is used in traditional, recognized Christian and other faiths, to wine in cults and early American religious endeavors such as Puritanism. If you believe in God, you will love this book. If not, you might only like it a lot.

RHONE RENAISSANCE, The Finest Rhone Style Wines from France and the New World ($50), by Remington Norman, is one of the hottest new titles of the year. Everything you want to know about these wines; 220 top estates profiled; 22 California producers and with tasting notes on 1500 individual wines. Detail info, too, on the important grape varieties of the region, Syrah, Viognier, Mourvedre, Grenache and more.

MALT WHISKY FILE ($20) by John Lamond and Robin Tucek have written the most reliable and accurate books available on a category that includes many of the greatest whiskys in the world, and that have only recently been discovered by so many Americans. "Single Malts" are like the Cognacs of of the whisky world.

WINE FOR DUMMIES ($16.95) by Ed McCarthy and Mary Ewing-Mulligan. Presented in almost computer screen style, this is a book that can be used as a self-teaching manual, and you can get out of it what you want. The novice can learn the basics; the sophisticated intermediate can learn a thing or two, too. Mary is the only woman U.S. Master of Wine and Ed is a wine loving English teacher, which explains the combination of good information and good reading.

GRANDS VINS, The Finest Chateaux of Bordeaux and Their Wines ($55.00) by Clive Coates. This massive, large format book is the most comprehensive and current reference on the subject. There are in-depth articles on 100 different properties and vintage notes from the present back to 1928. This is the essential book on Bordeaux today. It is lucid and pleasant reading and a fascinating lesson in contemporary wine-making techniques and above all a celebration of preeminent wines. Cloth, 736 pages.

University Wine Course ($35) by Marian Baldy, Ph.D. One of our best selling titles. The wine reference work in terms of reliable science and technical information. Can be used as a textbook, a home tutorial or a reference work. Evolved from the author's 20 years of teaching about wine at California State University.

The Oxford Companion to Wine ($60.00) edited by Jancis Robinson, with individual topics assigned to an impressive list of 75 international experts as contributing editors, this giant tome is likely to become the standard reference for wine for the whole wide world. It's 1100 pages and might better be called The Encyclopedic Dictionary of Wine...it really does cover it all and in depth. If you were going to have a one book wine library, this would have to be it.

Seasons Of The Vineyard ($40) Robert Mondavi/Margrit Biever/Carolyn Dille do a very classy cookbook that was years in the making. It's a lifestyle cookbook that you'll find yourself reading long after you've looked up the recipe. Beautifully illustrated.

Shortcuts To Wine, Everything The Wine Lover Needs To Know ($10.95) by Ed Masciana. Accurate, reliable and user-friendly, what more could you ask for in a beginner's book from a professional wine educator's own course material. Includes an unusual chapter on how the business of wine works and why it costs what it does.

In Praise of Wine ($12.95) by Joni G. McNutt. An amazing collection of wine-oriented quotes from every possible source and from throughout recorded history. From the bible to Buchwald; Pliny the Elder to Louis Pasteur; Thomas Jefferson to King Henry VII. Some of the more modern quotes are especially amusing, such as: "Warm Dom is better than cold Bud" or "Wine, madam, is God's next best gift to man." If wine is your hobby, your business, a special part of your life in any way, you'll definitely want this book in your library.

Favorite Recipes of California Winemakers ($9.95) With more than 900,000 copies sold, you just know it's a book that should be in your kitchen library. Originally published in 1959, many of the recipes are family treasures which have been passed down for generations from such famous wine family names as: Mondavi, Sebastiani, Parducci, Mirassou, Wente, Martini, Concannon, Cella, Franzia, Gallo, Bacigalupi, Seghesio, Heitz, Ficklin and more. Would you believe more than 500 recipes for $10?

The Napa & Sonoma Book, A Complete Guide ($17.95) by Timothy Fish and Peg Melnik. One of the best Napa/ Sonoma wine books to come along is now in its second edition (and totally revised) and doesn't even have wine in the title. It's a tour book, plain and simple, but touring Napa and Sonoma means wine! While very strong on winery listings, maps and directions, the book also covers history, transportation, lodgings, culture, restaurants & food purveyors, recreation and shopping. It really is a "complete" guide.

Napa Valley, The Ultimate Winery Guide ($18.95) by Antonia Allegra is handsomely produced paperback featuring some outstanding photography. All the usual guidance information and most major Napa wineries are profiled. Very popular.

Sonoma, The Ultimate Winery Guide ($18.95) by Heidi Cusick. Same format as Napa version...lots of pictures, wineries also listed by special interest such as history, special events and specific geographic area. Don't leave home without it.

The Wine Atlas Of Italy And Traveller's Guide To The Vineyards ($50) by Burton Anderson. Reprint of the original 1990 issue. Nothing has come along since to replace it. It is the only reference on Italy this thorough. Every region explained in depth, with photos, maps and statistics. Hardbound; large format. If you don't own it, better buy it before it goes out of print again.

Vines, Grapes & Wines ($39.95) Long out of print and in demand, this reprint of the original 1986 edition still has a long and usual life. Everything you need to know about virtually every grape you ever heard of. A must for every serious wine library.

The Wine Price File, 1997 Edition ($35) is "the" standard reference for the values of collectable wines. Researched using both auction prices and major wine shop prices, for the most accurate and comprehensive estimate of any wine's value.

WINE! The CD-ROM ($65) Michael Broadbent, Darrel Corti, Wolfgang Puck and other experts. An entire wine library on a little disk. It will takes you days to explore and contains information on everything from all the world's wine regions, to wine and health, wine and food matching and even 7500 tasting notes complete with prices. Much more here than we have space to describe. Very highly recommended and a great gift for wine lovers who have "almost" everything.

Wine With Food ($25) by Joana Simon. Everything from the basics and physiology of taste, to the roles played by acidity, salt, sweetness and tannin and the role they play in wine-food matches. How to plan menus to include wines, how to match the right wine to a wide variety of regional cuisines and so much more. It's the book that people have been asking for and will no doubt remain the standard in its field for many years to come.

(Editor's Note: In the event that you have difficulty finding any of the books reviewed by Sullivan, please note that virtually every wine title in print, and many which are not, are available from The Wine Trader. Feel free to call for information on hard-to-find titles.)
The Wine Curmudgeon
The Master Sommelier | Health & Social Issues | Online Report
Lodgings Report | Cookbook Corner | Travel Trader | The Book Report
Cooking From the Heart | W.I.N.O. News | Letters to the Editor
Free Wine & Food Publications
---

© Copyright 1997 Jerry D, Mead, JDM Enterprises and Wine Investigation for Novices and Oenophiles; all rights reserved.

WineTrader Web Pages are designed, hosted and maintained by Wines on the Internet. This material may not be duplicated by electronic or other means without prior written permission of the publisher.
Latest Update: October 31, 1997